Pre-Congress Advanced Course
Registration Form
Las inscripciones ya están cerradas
Attend the costume party!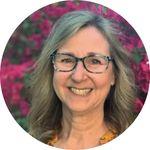 Keynote speaker:

Nancy Torgerson, O.D., F.C.O.V.D.
Fluent in compassion and enthusiasm, highly educated and credentialed, Nancy Torgerson, "Dr. T", is modern-day visionary, a recipient of numerous awards and international speaker.
Her long-established optometry center incorporates the leading-edge science of Vision Therapy. Dr. T can attest firsthand to its efficacy, having experienced remarkable results as a patient herself, and from the thousands of successful patients' outcomes as they envision and pursue their newly perceived potential. 
Equally comfortable and competent in her roles as mom, doctor, adjunct professor, founder and business owner, decades of growth and experience led her to create and co-author, The Essential Playbook, Maximizing Outcomes in Optometric Vision Therapy, which delivers to all practitioners, gems of her work. 
Dr. Torgerson attributes much of her success to her husband of forty years brilliance, support, creativity and thoughtfulness. Nancy and Goffe live, love and thrive in the Pacific Northwest.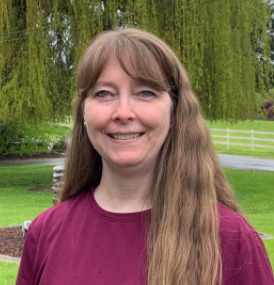 Co-speaker:
Michelle Mott, C.O.V.T.
Michelle loves being a vision therapist. She is passionate about vision therapy and is committed to helping her patients succeed. Michelle has worked at Alderwood Vision Therapy for eleven years and has loved helping people of all ages. She is a life-long learner and in her spare time Michelle enjoys photography, art, reading, and spending time with her husband, children, and grandchildren. 
Vision and autism: "I am not what you see"
An amazing individual gave me a t-shirt with the words, "I am not what you see." He is non-verbal, a deep thinker, and an amazing writer of poetry and songs. He communicates in a different way than you and I might communicate. If you met him, you might think that he was cognitively challenged. The reality is, he is extremely gifted. He is on the autism spectrum.
Did you know that 1 in 73 children in Spain have autism? Once you have seen one person with autism, you have seen just one person with autism. Each one is as different as snowflakes. If you have a growth mindset and are curious, there is endless opportunity to learn and grow with this population. They need the optometric tools we have to offer.
This is a dynamic workshop for optometrists and team member through sharing patient stories, cases, hands-on discovery, and interaction. We will discuss the fundamentals of a visual evaluation, use of lenses, yoked prism, optometric vision therapy, and the importance of a growth mindset. As well as... 
Gain insight and become empowered to assess visual function for verbal and non-verbal individuals of all ages 

Learn what optometric tools may help develop visual connections to aid in opening doors for new possibilities that have not been yet imagined. 

Learn how to prepare yourself and your office team to meet the needs of those on the autism spectrum, 

Learn how to make the visual evaluation less stressful for the patient, family, your office team, and yourself.  

Gain insights into communication, treatment, and management with lenses, prisms, and optometric vision therapy. 

Connect and be part of the interdisciplinary care team in your community. Be a vital help in transforming people's lives through vision.
Help end the senseless visual struggles of those on the autism spectrum by learning the joys and visual challenges of the rising number of people with an autism spectrum disorder. Come learn and grow from our journey of working with those on the spectrum.
Cancellations:
Participant substitutions are allowed. Both substitutions and cancellations must be communicated in writing to  info@siodec.org.
Cancellation terms:
If you cancel before september, 12th a penalty of 20% will be applied to the amount paid to cover administrative expenses.
If you cancel between september 13th and 20th a penalty of 50% will be applied to the amount paid to cover administrative expenses.
For cancellations requested after september, 20th the penalty will be 100%. The replacement of the assistant is permitted.