Congress Programme
Discover the pre-program of the 7th International Congress of Behavioral Optometry and Vision Therapy!
Don't miss any detail and save the dates in your agenda! You can't miss it!
October, 13
morning
Advanced Pre-Congress Course (II part)
October, 12
afternoon

Advanced Pre-Congress Course (I part)

Access requirement: optometrists only.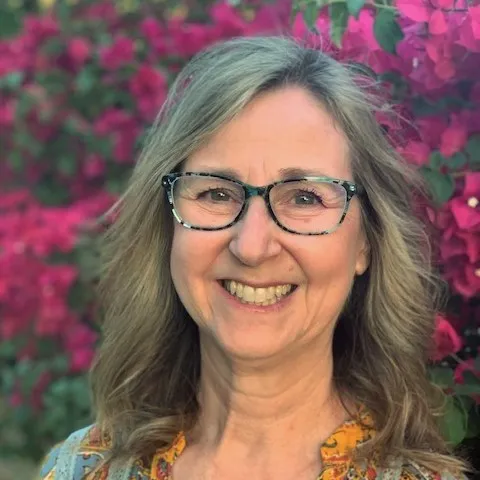 Nancy Torgerson, OD, FCOVD

Graduated from the Faculty of Optometry of the Universidad del Pacífico, a member and former president of the International College of Optometrists for Vision Development (COVD).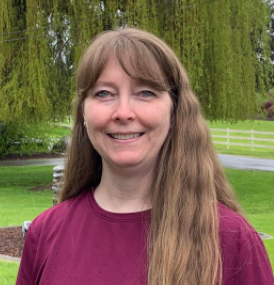 Michelle Mott, COVT

A Certified Vision Therapist, Michelle is passionate about vision therapy and very committed to helping her patients achieve success.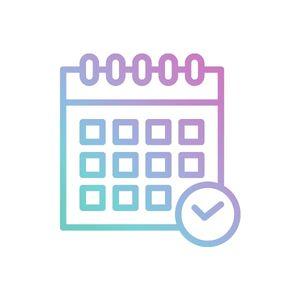 Wednesday, October, 12
3:30 - 5:30 pm, 6:00 - 8:00pm.


Thursday, October 13
09:00 - 11:00am, 11:30 - 1:30pm.
Thursday, October 13th
1:30 pm. Trade Show Opens

Hall I

1:30-4:00 pm. Registration

Reception (Hall I)

4:00-4:30 pm. Opening Plenary

Manuel de Falla auditorium
4:30-6:00 pm. The Central Peripheral Visual Dance

Opening Conference (Manuel de Falla Auditorium). Speakers: Nancy Torgerson, OD, FCOVD and Michelle Mott, COVT

6:00-6:45pm. Poster presentation session I Coffee Break

Reception (Hall I)

6:45-7:45 pm. The fourth circle of Skeffington: one of the keys to success in Visual Therapy

Keynote Conference (Manuel de Falla auditorium). Speaker: Linda Sanet, COVT
8:00 pm. Trade Show Closes

Hall I

9:00 pm. Costume Party. Theme: superheroes and villains

Hotel Saray, Alhamar Lounge
Friday, October 14
09:00-10:00h. Visual rehabilitation in patients with visual impairment. More than just prescribing visual aids.

Conference (Manuel de Falla Auditorium). Speaker: Adrián Pérez, Optometrist, Master in Visual and Low Rehabilitation Vision

10:00-11:00 am. Analysis of the Syntonic effect in the cerebral cortex of patientswith strabismus and amblyopia by means of EEG and DCM

Conference (Manuel de Falla Auditorium). Speaker: Dra. Danjela Ibrahimi, Optometrist, Doctor of Engineering

11:00-11:45 am. Coffee Break

Hall I
11:45-12:45 pm. How contact lenses fit into your Vision Therapy practice

Conference (Manuel de Falla Auditorium). Speaker: Antonio Verdejo del Rey, Optometrist, Professor of Contactology

12:45-1:45 pm. Causes (or aetiology) of strabismus and how these may affect thesuccess of the treatment

Conference (Manuel de Falla Auditorium). Speaker: Bernat Sunyer, Optometrist, MSc, PhD student

13:45-15:00h. Meeting of SIODEC partners who work outside of Spain I Lunch Break

Hall I
15:00-15:20h. Spatial location table. How do we perceive and project visual space?

Lecture (Manuel de Falla Auditorium). Speaker: José Luis Arévalo Chiriboga, DOO, MOO, SCSIODEC

15:20-15:40h. The Dobble Beyond Saccades: Over 15 New Adaptations for Vision Therapy

Lecture (Manuel de Falla Auditorium). Speaker: Blanca Olmedo García-Señoráns, Optometrist

15:40-16:00h. Effect of inhibiting primitive reflexes on visuoperceptual abilities

Lecture (Manuel de Falla Auditorium). Speaker: Eunice Rodríguez Mejía, Master in Visual Rehabilitation
16:00-16:20h. Analysis and comparison of two ocular motility tests performed with Eye Tracker

Lecture (Manuel de Falla Auditorium). Lecture: Carmen López de la Fuente, Master's degree in
Clinical and Research Optometry, PhD from the University of Zaragoza

16:20-16:40h. Neuro-cognitive sports visual training applied in soccer in children aged 6-12 years

Lecture (Manuel de Falla Auditorium). Speakers: Suelen Abril and Roberto Benites, Sports Clinical Optometrists

16:40-17:00h. Motor dynamics with Marsden

Lecture (Manuel de Falla Auditorium). Speaker: Alicia Gómez Martínez, Optometrist, SCSIODEC
17:00-17:20h. Prismatic Lenses and Changes in Attention and Visual Perception in Childhood

Lecture (Manuel de Falla Auditorium). Speaker: Dr. Ana Paula Azevedo , Doctor in Neuroscience and Clinical Psychology

17:20-17:40h. Binocular vision in a patient with keratoconus. About a case.

Lecture (Manuel de Falla Auditorium). Speaker: Óscar Enrique Guido Cauich, Optometrist, Professor Autonomous University of La Laguna
18:00-19:00h. General Meeting of Members

Manuel de Falla Auditorium

7:00 pm. Trade Show Closes

Hall I

20:00h. Free night (check Visita Socio-Cultural)

City of Granada
Saturday, Octubre 15
09:00-10:00h. A New Paradigm of Amblyopia Treatment. Neuro-Functional Amblyopia Treatment Protocol

Conference (Manuel de Falla Auditorium). Speaker: Pilar Vergara, Optometrista, FCOVD, FBOAF, FSIODEC

10:30-11:15h. Coffee Break

Hall I
11:15-12:15h. Comparative Study of Different Vision Therapy Methods: New Perspectives

Carla Sánchez, Optometrist
11:45-12:45h. Clinical case "Vision and learning"

Conference (Manuel de Falla Auditorium). Speakers: Marta Cabranes, Optometrist, FSIODEC and Jessica García, Optometrist, SCSIODEC

12:45-13:15h. Cabinet 2.0. What if we stop occluding?


Sponsor's Conference: SmarThings4Vision (Manuel de Falla Auditorium) Speaker: Dra. Sara Perchés Barrena
13:15-15:30h. Lunch Break

Hall I

15:30-16:30h. Success in the pediatric consultation. Ensuring the optometrist-patient connection.

Lecture (Manuel de Falla Auditorium). Speaker: Antía Blanco, Optometrist, SCSIODEC

5:00 pm. Trade Show Closes

Hall I
16:30-17:30h. Executive functions: vision for action!

Closing conference (Manuel de Falla Auditorium). Speaker: Dr. Mª Jesús López, Neurobiologist

17:30h. Closing Congress

Manuel de Falla Auditorium

9:30 pm. Gala Dinner

Restaurant Camaura
Thursday, October 13th
1:30 pm. Trade Show Opens

Hall I

1:30-4:00 pm. Registration

Reception (Hall I)

4:00-4:30 pm. Opening Plenary

Manuel de Falla auditorium
4:30-6:00 pm. The Central Peripheral Visual Dance

Opening Plenary (Manuel de Falla auditorium). Speaker: Nancy Torgerson, O.D., F.C.O.V.D.

6:00-6:45 pm. Coffee Break

Reception (Hall I)

6:45-7:45 pm. The fourth circle of Skeffington: one of the keys to success in Visual Therapy

Keynote Conference (Manuel de Falla auditorium). Speaker: Linda Sanet, COVT
8:00 pm. Trade Show Closes

Hall I

9:00 pm. Costume Party. Theme: superheroes and villains

Hotel Saray
Friday, October 14
09:00-10:00 am. Vision rehabilitation for patients with visual impairment is not just amatter of prescribing visual aids

Conference (Manuel de Falla auditorium). Speaker: Adrián Pérez, Optometrist

10:00-11:00 am. Analysis of the Syntonic effect in the cerebral cortex of patientswith strabismus and amblyopia by means of EEG and DCM

Conference (Manuel de Falla auditorium). Speaker: Danjela Ibrahimi, Optometrist

11:00-11:45 am. Coffee Break

Hall I
11:45-12:45 pm. How contact lenses fit into your Vision Therapy practice

Conference (Manuel de Falla auditorium). Speaker: Antonio Verdejo del Rey, Optometrist

12:45-1:45 pm. Causes (or aetiology) of strabismus and how these may affect thesuccess of the treatment

Conference (Manuel de Falla auditorium). Speaker: Bernat Sunyer, Optometrist

1:45-3:05 pm. Lunch Break

Hall I
3:05-3:25 pm. Plenary available (two are presented simultaneously)

Manuel de Falla auditorium and Andalucía halls


3:30-3:50 pm. Plenary available (two are presented simultaneously)

Manuel de Falla auditorium and Andalucía halls

3:55-4:15 pm. Plenary available (two are presented simultaneously)

Manuel de Falla auditorium and Andalucía halls
4:20-4:40 pm. Plenary available (two are presented simultaneously)

Manuel de Falla auditorium and Andalucía halls


4:45-5:05 pm. Plenary available (two are presented simultaneously)

Manuel de Falla auditorium and Andalucía halls

5:10-5:30 pm. Plenary available (two are presented simultaneously)

Manuel de Falla auditorium and Andalucía halls
5:30-7:00 pm. Meeting of Members

Manuel de Falla Auditorium

7:00 pm. Trade Show Closes

Hall I

8:00 pm. Sociocultural Visit

City of Granada
Saturday, Octubre 15
09:30-11:30 am. A New Paradigm of Amblyopia TreatmentNeuro-Functional Amblyopia Treatment Protocol

Conference (Manuel de Falla auditorium). Speaker: Pilar Vergara, Optometrist, FCOVD

11:30-12:00 am. Plenary by Sponsor 1

Conference (Manuel de Falla auditorium).

12:00-12:45 pm. Coffee Break

Hall I
12:45-1:45 pm. Clinical Case

Conference (Manuel de Falla Auditorium). Speakers: Marta Cabranes, Optometrist, FSIODEC and Jessica García, Optometrist, SCSIODEC

1:45-2:15 pm. Plenary by Sponsor 2

Conference (Manuel de Falla auditorium)
2:15-4:00 pm. Lunch Break

Hall I

4:00-5:00 pm. Success in the pediatric practice. Ensuring the optometrist-patient connection

Lecture (Manuel de Falla Auditorium). Speaker: Antía Blanco, Optometrist, SCSIODEC

5:00 pm. Trade Show Closes

Hall I
5:00-6:30 pm. Executive functions: vision for action!

Closing Conference (Manuel de Falla auditorium). Speaker: María Jesús López, Neuroscientist

6:30 pm. Closing Plenary

Manuel de Falla Auditorium

9:30 pm. Gala Dinner

Restaurant Camaura