Carta de la presidenta I President's Welcome

It is an honour for me to address you in my capacity as President of SIODEC and offer you my warmest and most cordial welcome to our scientific association's 6th International Congress which, on this occasion we shall be holding in Granada, a World Heritage Site and one of Spain's top tourist attractions.
We are very proud to be organizing and hosting the sixth edition of this leading International Congress, which has become a must for those professionals working in the field of behavioural optometry and vision therapy. We are also honoured to be facilitating the exchange of ideas and information about the most recent advances in this field.
We would like to invite you to take advantage of this opportunity to share experiences, make new contacts and create closer ties between professionals, institutions, associations, training entities, and the companies that manufacture and market vision treatment products and applications.
Almost 14 years have gone by since we held our very first congress in 2008. Since then, this Congress has established itself as the most important scientific training and dissemination activity in the field of behavioural optometry and among vision professionals, thanks to the unconditional dedication and hard work of the people who founded and continue to form part of SIODEC, as well as those who maintain a close relationship with our scientific association.
The topics to be addressed at the Congress are a clear example of the latest advances and of the challenges we face as optometrist opticians in the process of consolidating our discipline and exercising our professional career in the different fields of application. Now, more than ever, the subject areas we are
planning to address represent the common interest of building bridges that bring us closer together in terms of developing our discipline, generating knowledge and exchanging experiences that will undoubtedly be of great use in constructing new paradigms and applying them to improve people's quality of life and personal development. All of this in accordance with our own professional situations and with a profound respect for the patient's health and wellbeing.
The summary of the programme presented here shows the huge diversity of the subject areas to be tackled and also reflects the extraordinary efforts made by the Organising Committee.
Many thanks for your participation and we look forward to welcoming you to Granada..
Gloria Hermida
President of SIODEC
---
The site: Conference Center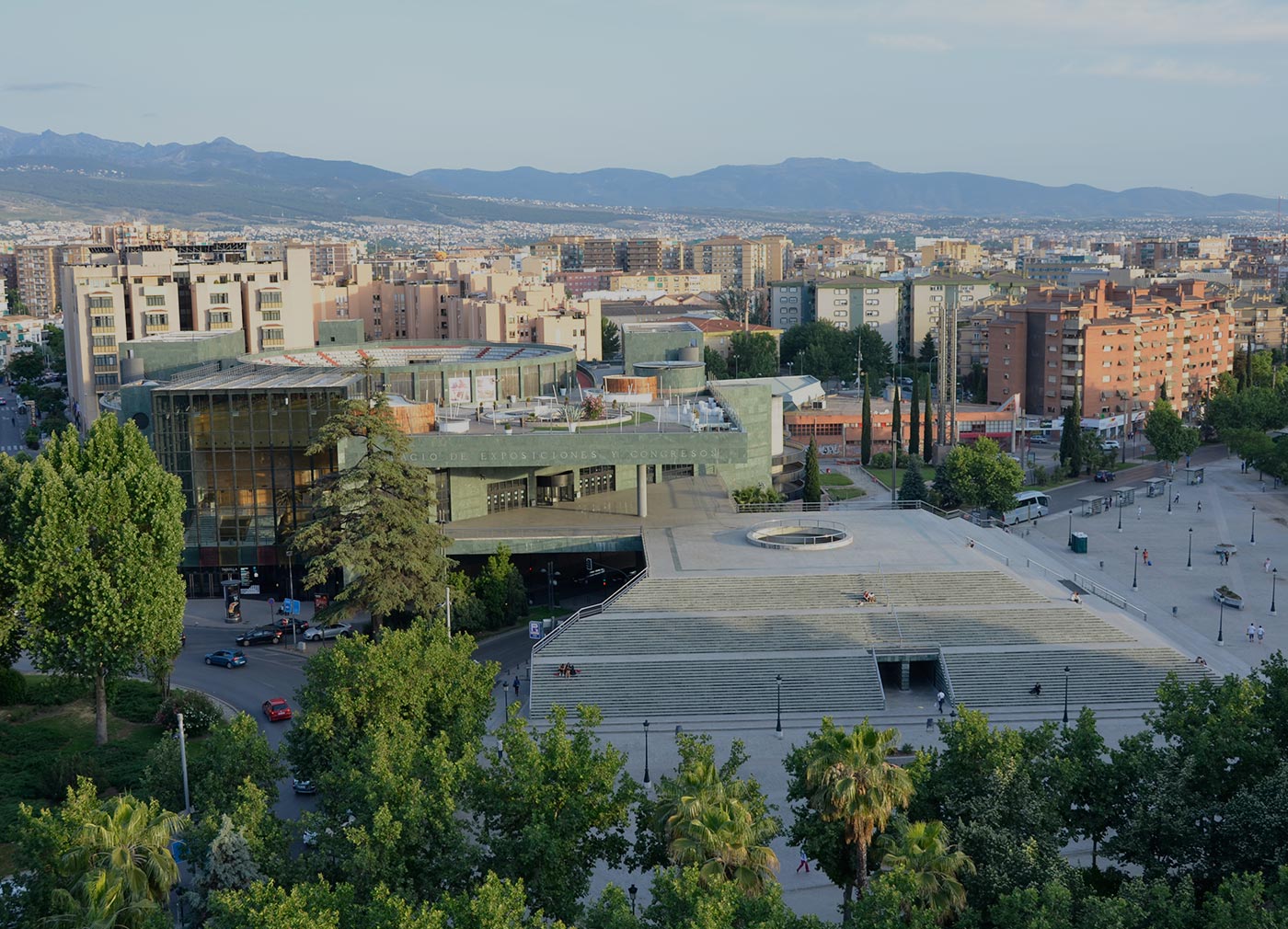 The large sculpture on which the building is centered offers a triple functional use: a viewpoint overlooking the city, an access and living staircase, and a connection between the park and the building. This form enhances the importance of the union between the exterior and interior use of the building.
Considered to be one of the most modern in Europe, the CongressCentre has a floor area of 45,000 m2 and offers state of the arttechnologies in magnificent modern and light-filled spaces.
The facilities include 24 meeting rooms with a total capacity of3,560 participants, including the two auditoriums, García Lorcaand Manuel de Falla. They also include multifunctional and flexiblerooms that provide a wide range of possibilities and can be adaptedto meet the needs of any event.
For more than 20 years the Congress Centre has been successfullyorganising congresses and conventions, and its track record isnothing short of excellent.
Conveniently located in the heart of the city, the Granada CongressCentre is within walking distance of over 4,000 hotel rooms, as wellas of restaurants, shops and many cultural sites.